Keep in mind that dividend payments are made through your Brokerage Firm; please contact them should you have any concerns regarding this payment.
2021 Earnings Distribution
Ecopetrol S.A. (BVC: ECOPETROL; NYSE: EC) reports that the ordinary General Shareholders' Meeting, held on March 30, 2022, approved the profit distribution proposal submitted for its consideration. This proposal establishes that an ordinary dividend per share of two hundred and forty-three pesos (COL $243) and an exceptional extraordinary dividend, equivalent to thirty-seven pesos (COL $37) per share, for a total dividend of two hundred and eighty (COL $280) pesos per share, will be distributed, equivalent to COP$11,512,674,513,255.
The ordinary and extraordinary dividends for minority shareholders will be paid in one installment on April 21, 2022. The majority shareholder's payment will be made during the course of the year, and before September 30 th , 2022, following the recommendations from CONPES.
Partial Distribution of occasional reserve and modification of the dividend payment schedule for the majority shareholder
Ecopetrol S.A. (BVC: ECOPETROL; NYSE: EC) ("Ecopetrol" or the "Company") announces that, at the Extraordinary General Shareholders' Meeting held on June 17, 2022, the Company's Shareholders approved the modification of the:
i) deadline for the payment of dividends to the Nation, approved in the ordinary session of March 30, 2022, from September 30 to October 31, 2022.
ii) change in the destination of the Company's occasional reserve that had been constituted in the General Shareholder's Meeting held on past March 30, in order to distribute it as an extraordinary dividend of one hundred and sixty-eight Colombian pesos per share (COP$168), as follows: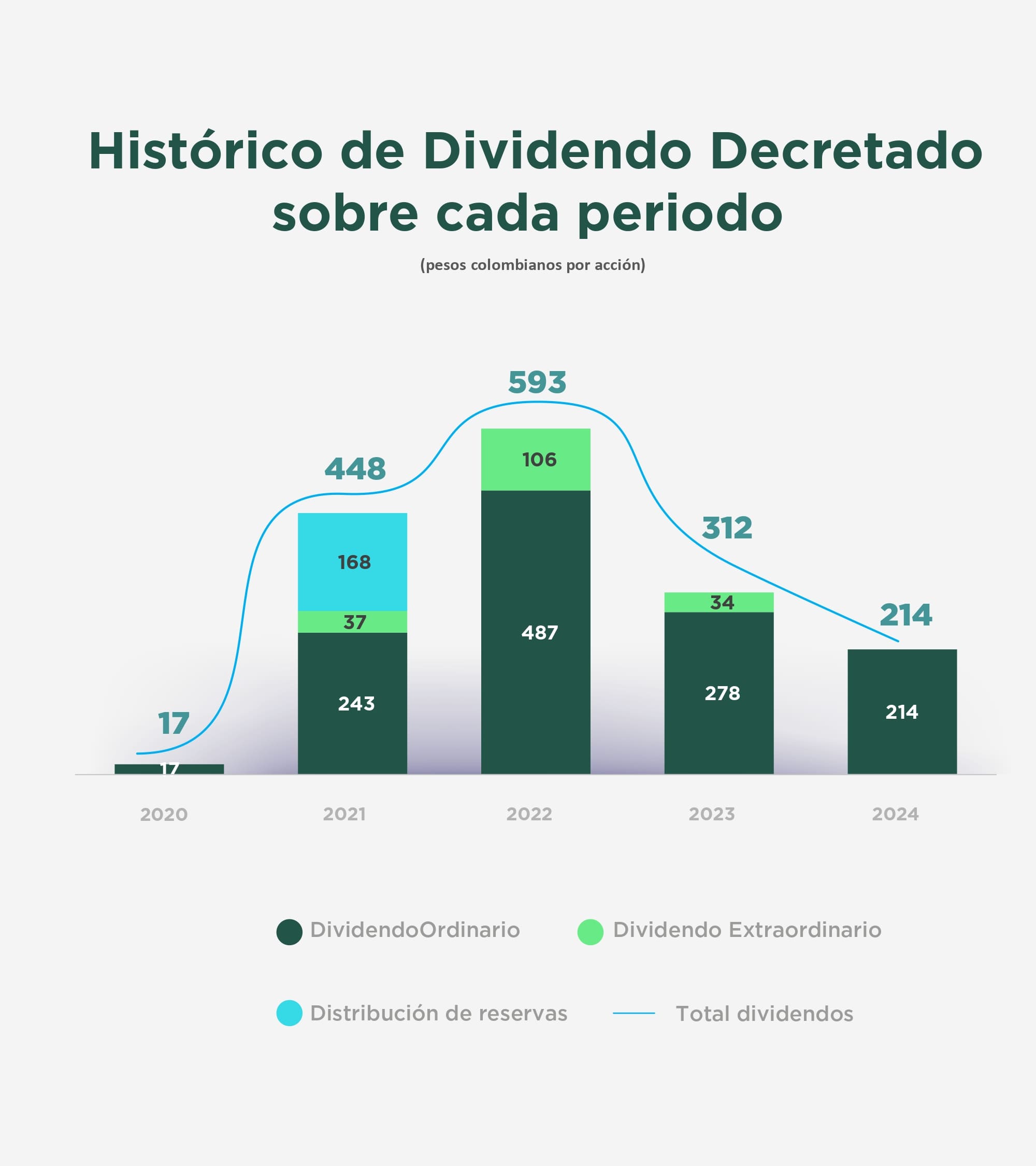 The payment of the dividend for minority shareholders will be made in a single installment on June 30, 2022, and for the majority shareholder, the total dividend payment will be offset with the receivable account within the Fuel Price Stabilization Fund (FEPC for its acronym in Spanish) with Ecopetrol S.A. no later than June 30, 2022, in accordance with the provisions of Paragraph 2 of Article 90 of Law 2159 of 2021.